The Arthur D. Ellis House on Green Street in Monson, probably around 1906-1920. Image courtesy of the Monson Free Library.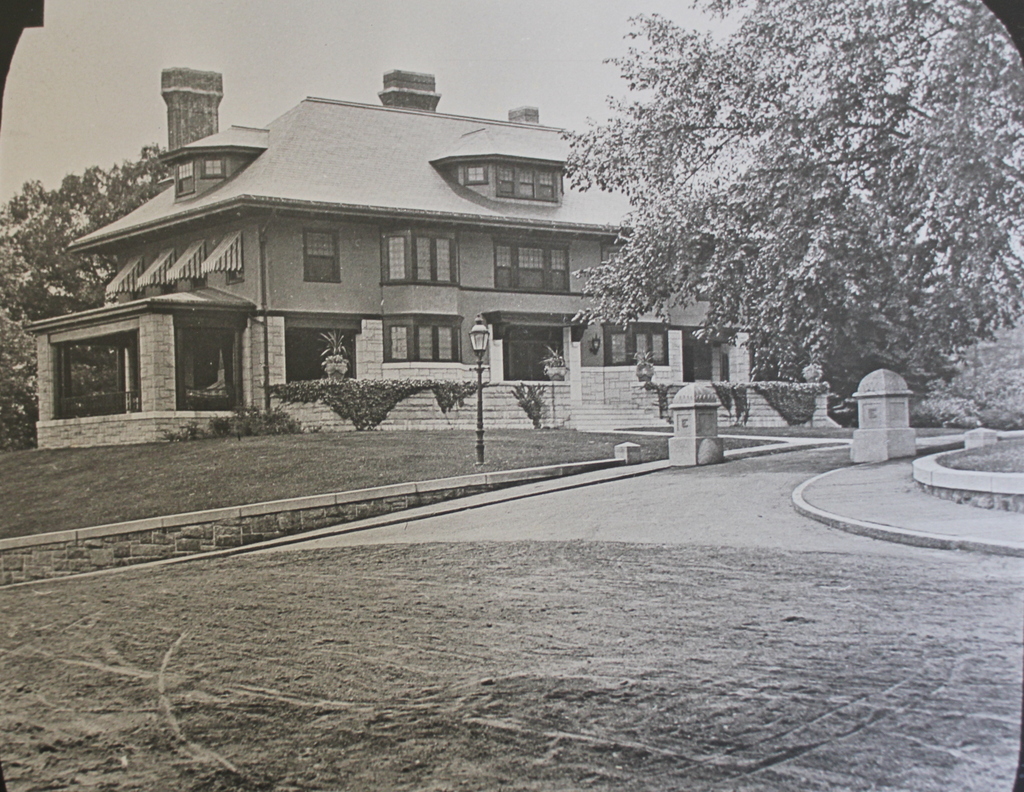 The scene in 2015: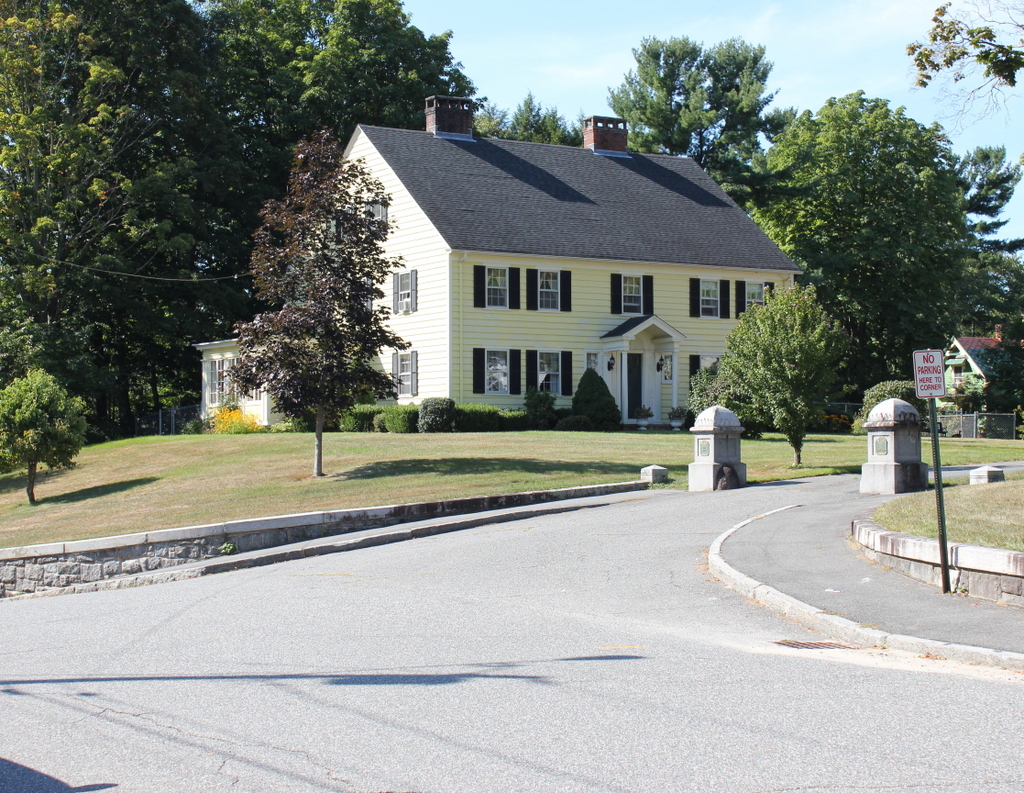 The house in the first photo was the home of Arthur D. Ellis, a prominent factory owner in Monson.  Arthur's father Dwight W. Ellis opened a textile mill on Bliss Street in 1871, and six years later Arthur became a partner in the company.  He took over ownership after his father's death in 1899, and this house was probably built sometime after 1906, as Ellis had a house burn down that year. In 1908, Ellis built a second factory for the company, just down the hill and across Main Street from here, within sight of the house.
Arthur died in 1916, and the house remained in the Ellis family until it burned in the 1930s.  Following the fire, the present house was completed in 1939.  Although it is very different architecturally from the original house, there are some features left.  As seen in the second photo, the retaining wall and granite posts are still there, and just outside of the camera frame to the right is the original carriage house, which matches the architectural style of the old house.
The under the leadership of Arthur's son Dwight, the company continued to be successful, supplying cloth to several different foreign royal families and producing the upholstery for the White House's cars.  However, the company entered into decline in the 1950s, and in 1961 Dwight committed suicide.  A year later, the company went out of business.
The old wooden mill that the first Dwight Ellis built in 1871 remained vacant until it was demolished in 2000, and Arthur's brick mill has gone through several ownership changes but is still standing on Main Street.  Arthur's grandson, also named Dwight, sold the house in 1962 to E. Russell Sprague, who served as the president of Tambrands, Inc. from 1976 to 1981, and as the company's chairman from 1981 to 1987.  Today, the house is operated as the Lord Manor bed & breakfast.