The South End of Springfield, seen from West Springfield between 1900 and 1910. Image courtesy of the Library of Congress, Detroit Publishing Company Collection.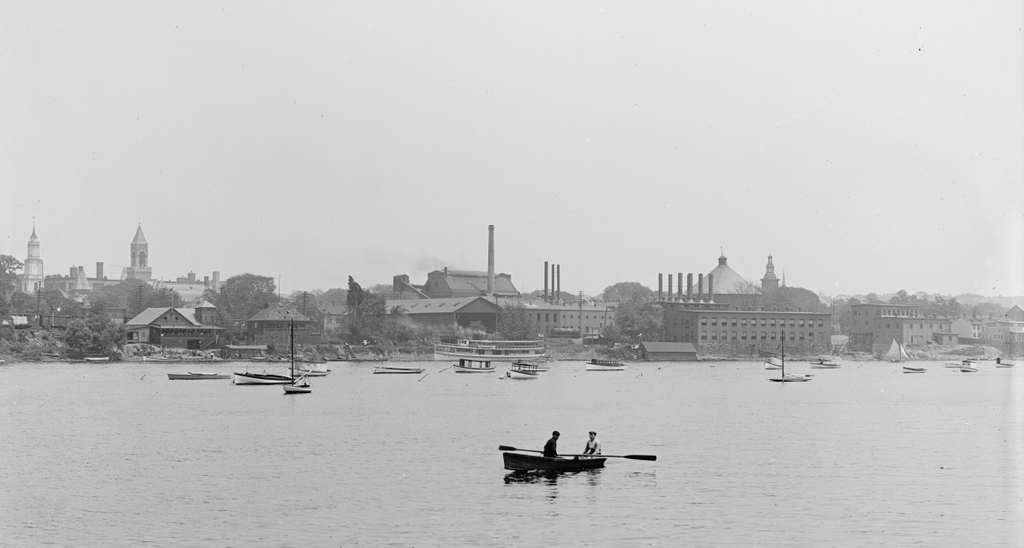 The same view in 2014: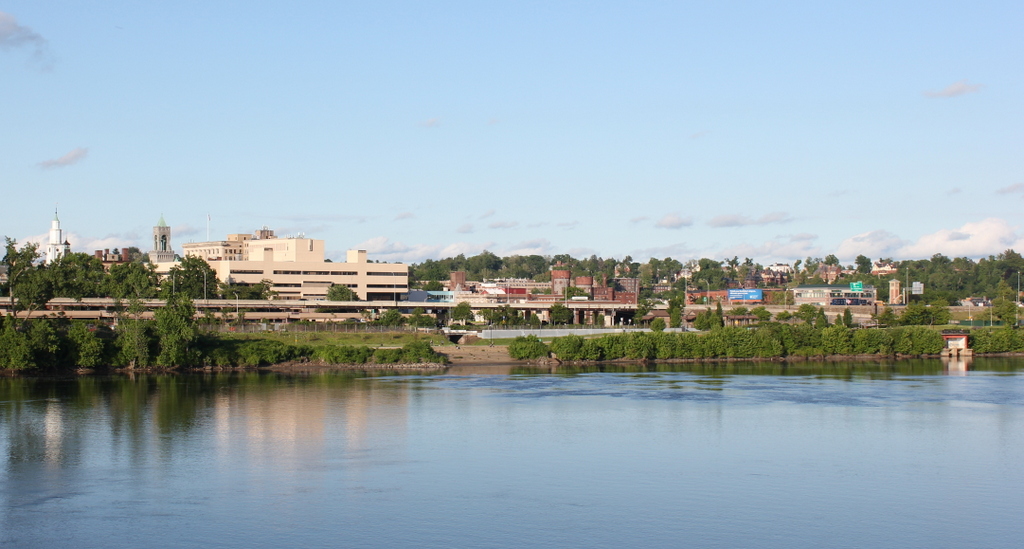 The scene in 2023: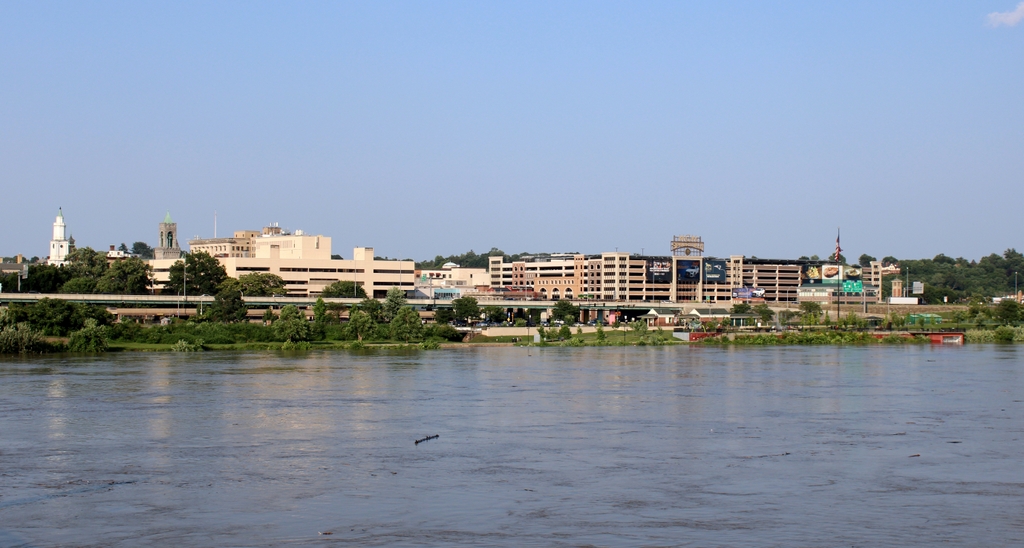 Like the photos taken from the same spot but angled a little upstream, not much remains visible from the original photo.  Old First Church, the Hampden County Courthouse, and the Court Square Building are still there, but not much else is readily identifiable in both photographs.  The steeple that is visible toward the right-hand side of the first photo is St. Joseph's Church, which was built in 1873 and demolished in 2008.  The building that has since taken its place is visible in the second photo – it is a gray-green rectangular building visible just above and to the left of the large brick structure that is on the waterfront on the right-hand side of the photo.
Several buildings that are visible in the 2013 photo did exist when the earlier one was taken, but they aren't visible in it. Among those is the old castle-like National Guard Armory, which was built in 1895 and damaged in the 2011 tornado. At the time it was being used as the South End Community Center, but today it stands vacant, although part of MGM's proposed casino includes preserving the distinctive facade of the building.
Along the waterfront, much has changed in the past 100 years.  Back in the early 20th century, the waterfront was dominated by boating clubs and factories.  According to a 1910 map, there were three boathouses along this stretch of riverfront, several of which can be seen in this photo. They were the Springfield Yacht Club, the Springfield Canoe Club, and the Springfield Boat Club. Presumably many of their members are among those who are sailing or rowing on the Connecticut River.  Sadly, this is not the case today – the construction of I-91 effectively blocked off downtown Springfield from the waterfront, and today a little-used bike path along the riverfront is the only significant recreational activity available on this part of the river.
2023 Update: The third photo shows the scene nearly a decade after the second photo. The most significant change here is the MGM Springfield Casino, which stands on the right side of the scene. This photo also shows much higher water levels than the other two photos, due to floodwaters caused by heavy rains upstream in Vermont in July 2023.