The Copley Square Hotel at the corner of Huntington Avenue and Exeter Street, around 1909. Image courtesy of the Library of Congress, Detroit Publishing Company Collection.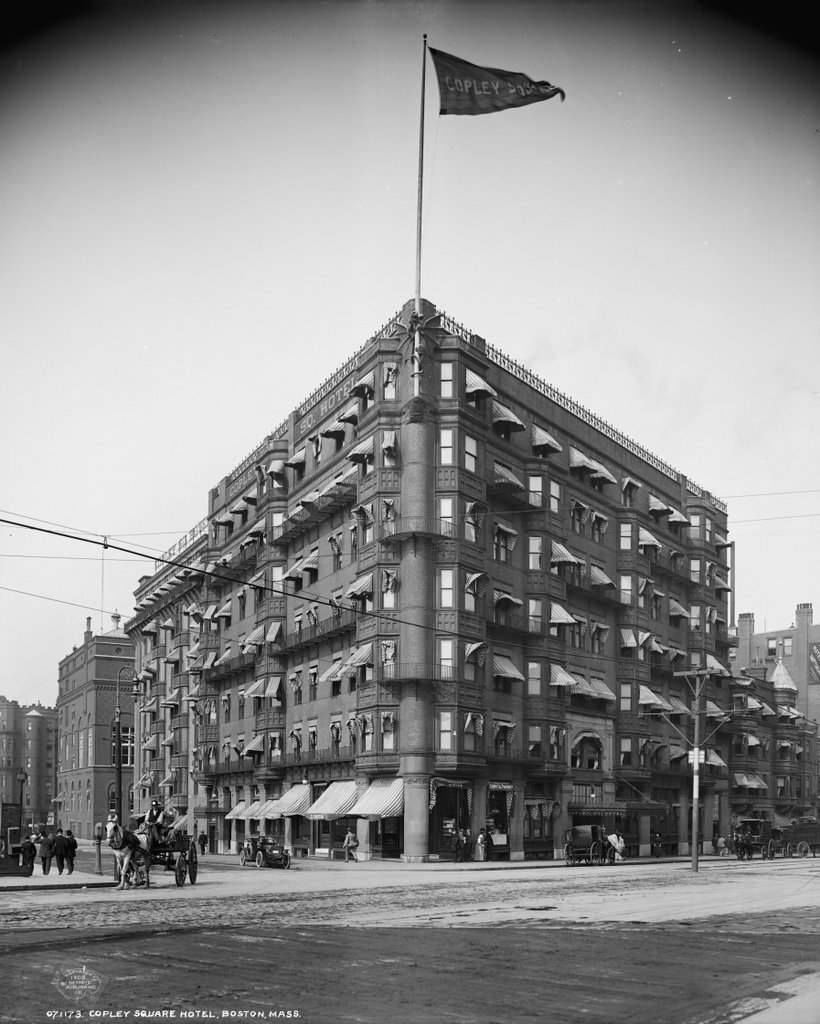 The hotel in 2015: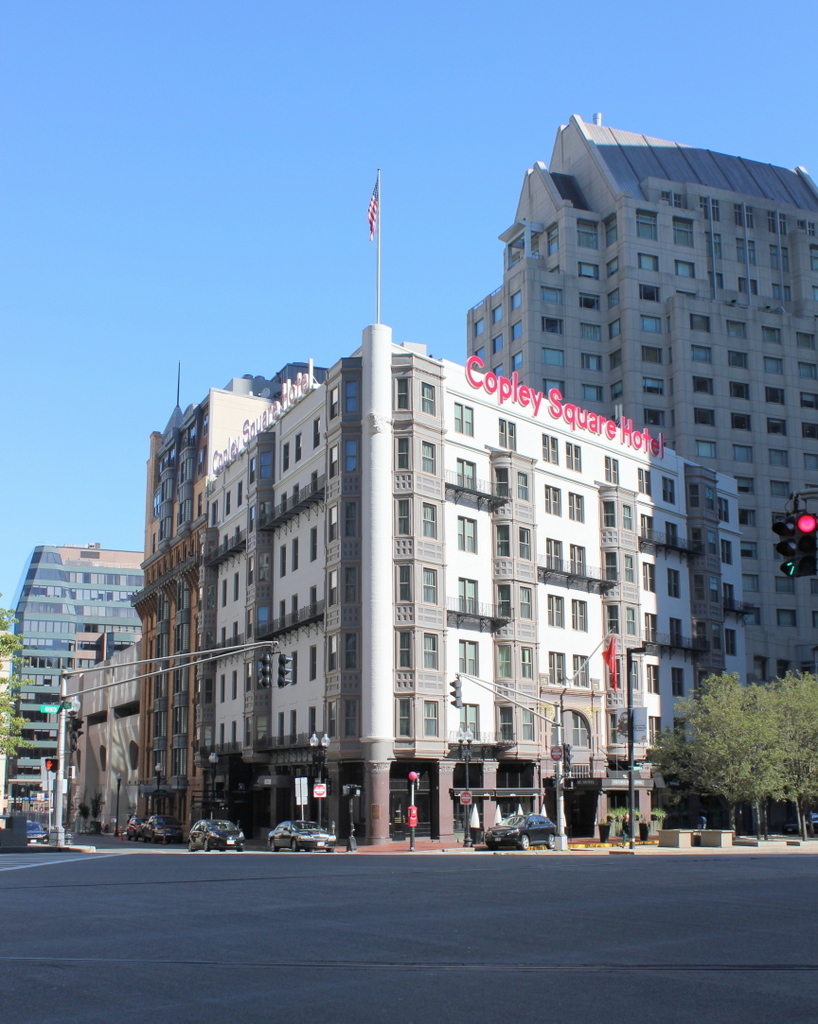 Not to be confused with the nearby Copley Plaza Hotel, this historic hotel was built in 1891 and has remained here for the past 125 years.  It was originally located at the edge of a large rail yard, with the tracks coming all the way up to the west side of Exeter Street, just out of the frame to the left.  Despite the name, the hotel is actually a block away from Copley Square, but it was still a convenient location for guests.  By the time the hotel opened in 1891, Copley Square had become a major cultural center in Boston, with the Trinity Church, New Old South Church, Museum of Fine Arts, and MIT all located right around the square, and the Boston Public Library's McKim Building under construction at the time.
In the century since the first photo was taken, this section of the Back Bay south of Boylston Street has undergone some dramatic changes.  The rail yard was replaced with the Prudential Center in the 1960s, and some of Boston's tallest buildings are within a couple blocks of here, including the John Hancock Tower, the Prudential Tower, and 111 Huntington Avenue.  Other historic buildings, including Mechanics Hall just down Huntington Avenue from here, have been demolished, but the Copley Square Hotel is still standing as the only surviving 19th century building on Huntington Avenue between Copley Square and Massachusetts Avenue.  The building's interior was extensively renovated in 2008, but from the outside it doesn't look much different today than it did in 1909.