A woman feeding pigeons along the Boston Common next to Park Street station, sometime between 1900 and 1920. Image courtesy of the Library of Congress, Detroit Publishing Company Collection.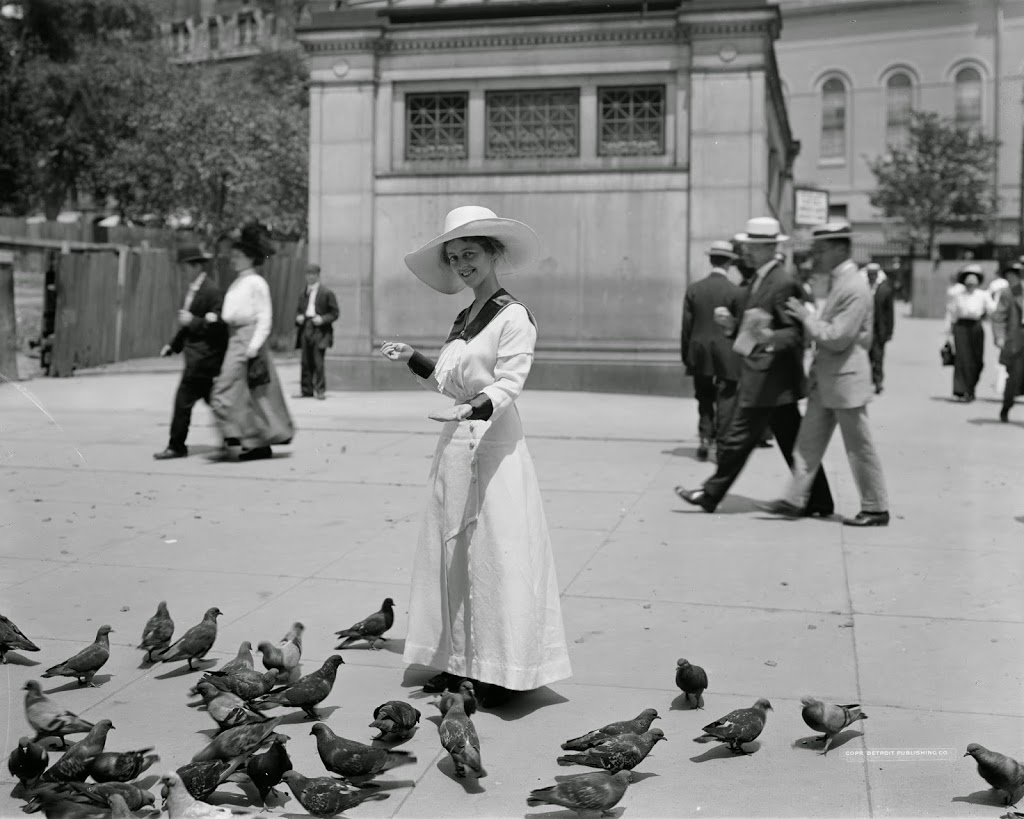 The same scene in 2014: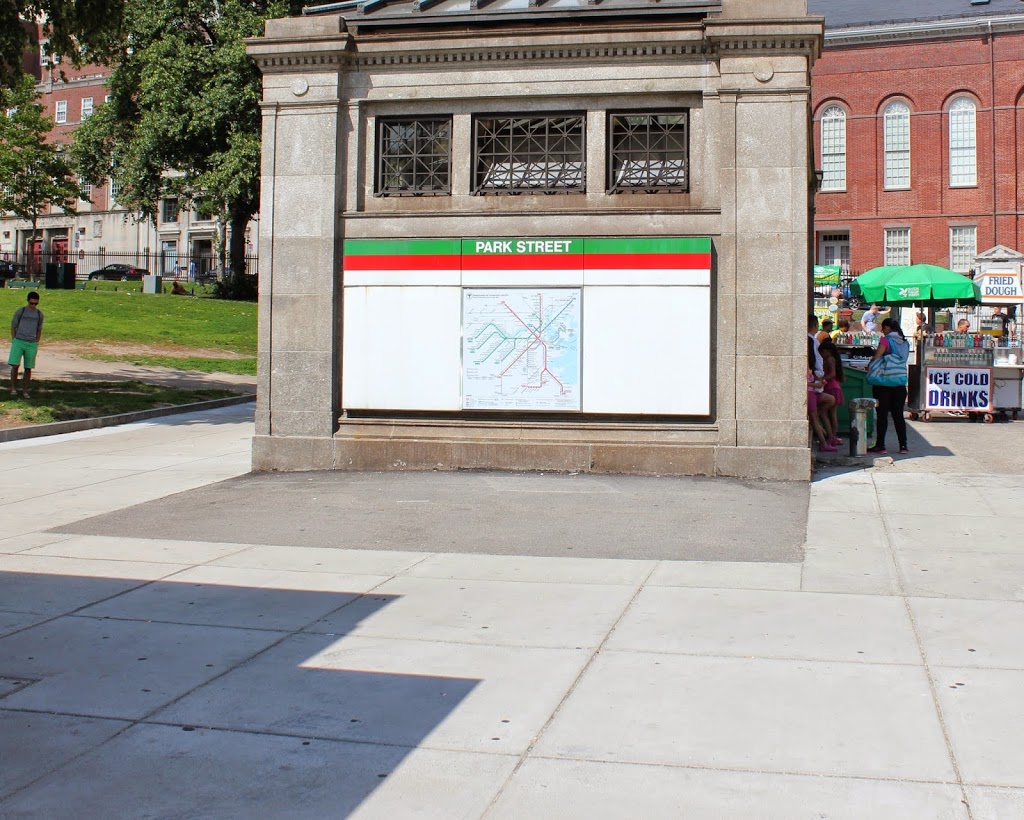 The first photo was probably taken not long after Boston built its subway network, and the Park Street station was where it all began.  As mentioned in these posts (Post 1 and Post 2) of the interior of the station, Park Street and Boylston were the first two subway stations in North America, and today Park Street is still a major hub on the "T", where passengers can transfer between the Red and Green lines.  It is also near the start of the Freedom Trail and the Massachusetts State House, so it is frequented by tourists as well.
I don't know who the woman in the picture was, but it is safe to say that everyone in the photo has probably been dead for over 30 years.  And, unlike the people in the two photos, the pigeons that still inhabit Boston Common are still dressed pretty much the same way.