Providence City Hall as seen from Fulton Street, around 1906. Image courtesy of the Library of Congress, Detroit Publishing Company Collection.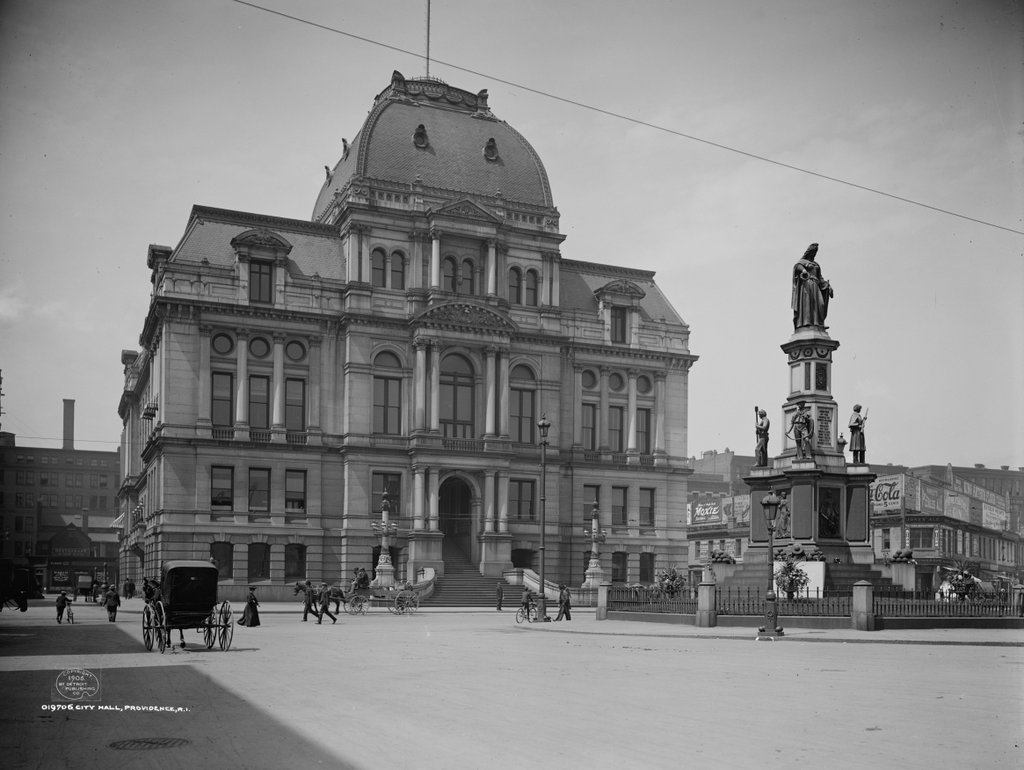 City Hall in 2016: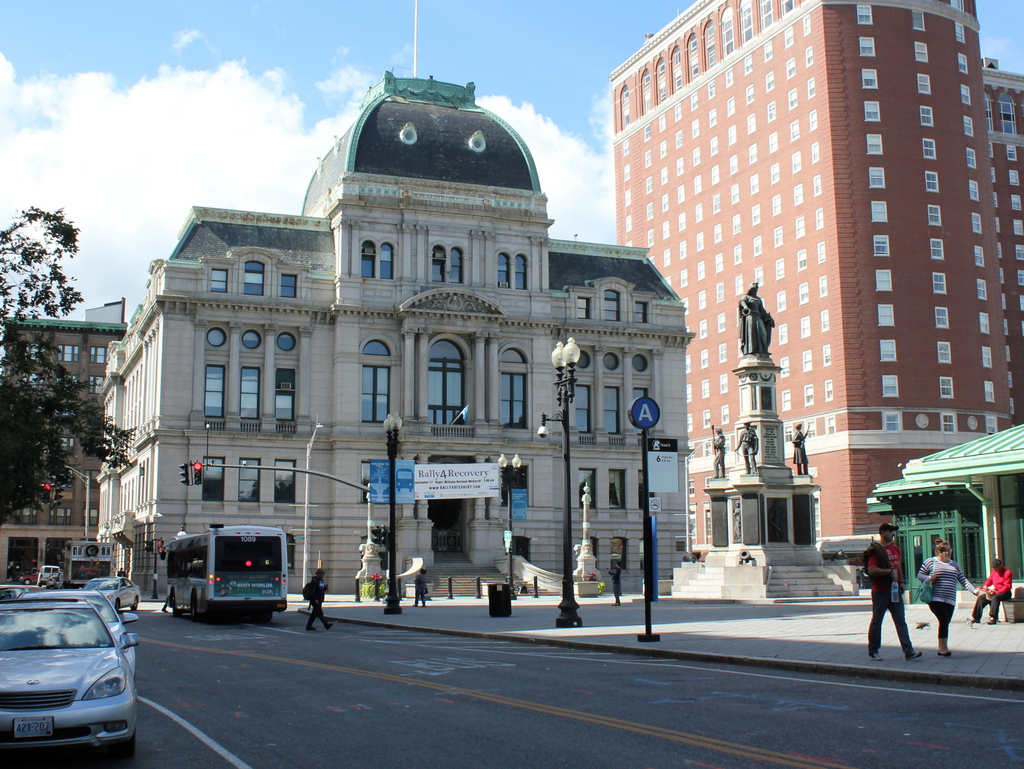 Providence's City Hall, located at the western end of Exchange Place, was the city's first permanent municipal building. For many years, the city government had used the colonial-era Market House on the opposite side of the Providence River, but after decades of disputes over the location of a new building, this site was finally chosen in the 1870s. It was completed in 1878, and was designed in the Second Empire style by Samuel J.F. Thayer, a Boston architect who probably took some inspiration from Boston's own City Hall.
Many years later, the building remains in use as City Hall, and has seen some notable visitors in the process. In 1902, several years before the first photo was taken, President Theodore Roosevelt gave a speech from the steps of the building. More than a half century later, in 1960, John F. Kennedy also gave a speech here, the day before he was elected president. Today, the building is on the National Register of Historic Places, and it is the only feature in the first photo that has not changed. Even the statue on the right side has undergone changes. It was dedicated in 1871 as the Soldiers' and Sailors' Monument, but was moved in 1913, and did not return to its original location until 1997.