The Jeremy Warriner house at 43 Bliss Street in Springfield, probably around 1893.  Photo from Sketches of the Old Inhabitants and Other Citizens of Old Springfield (1893)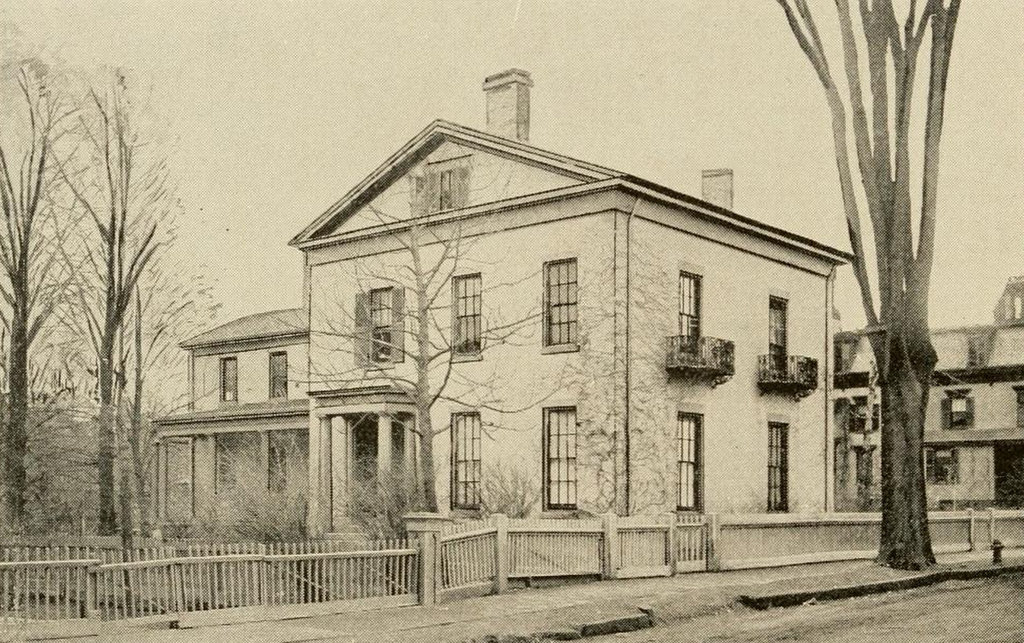 The location in 2015: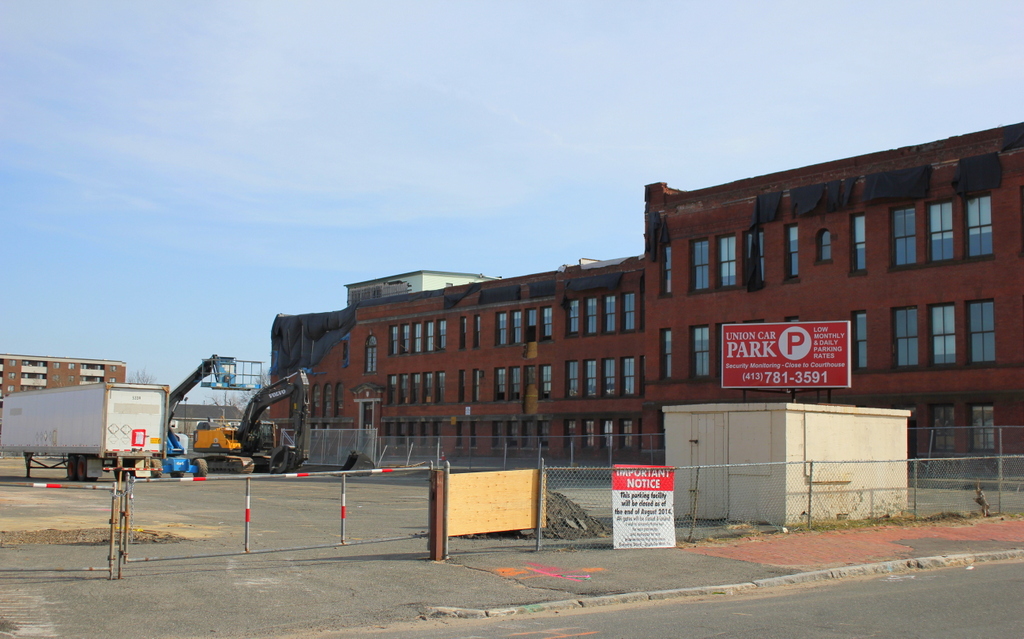 Jeremy Warriner was a tavern owner in Springfield in the first half of the 19th century.  He operated Warriner's Tavern at the corner of Main and State Streets, and he later opened the Union House, which is still standing as of April 2015, but is scheduled to be demolished later this year.  By the 1840s, Warriner was living in this house on Howard Street, just a block away from the Union House.  During his time here, he hosted at least one distinguished visitor.  In 1851, famed Swedish opera singer Jenny Lind traveled around the United States performing to enormous crowds, and one of her stops was Old First Church in Springfield.  While in Springfield, she stayed at Warriner's home, and one of his employees, Julia Lee, gives an account of the visit in her letter that I included in this post.  I have included part of her description below:
After uncle Jerry gave up keeping the tavern and went over on Howard street to live I went with him, and Jenny Lind when she came here in 1851 stayed with Jerry and had her meals sent down from the hotel. There was Quincy, Harrison Gray Otis and Mr. Cabbot and lots of others. I liked Jenny Lind the best of all. She was beautiful and the school children all came around to see her and she was so polite to everybody.
Warriner's house was still standing in 1905 when the Howard Street School was built two houses away, and it appears on city atlases as late as 1920, but it is not included among the 1938-1939 WPA photos of Howard Street, which suggests it was probably gone by then.  Most recently, the site has been used as a parking lot, but the 2015 photo shows construction equipment getting ready to begin work on the MGM Springfield casino.  The Howard Street School in the background will be demolished soon, pending final approval from the Massachusetts Historical Commission.