Another view of Alcatraz Island from the water, taken in 1938. Image courtesy of the National Park Service.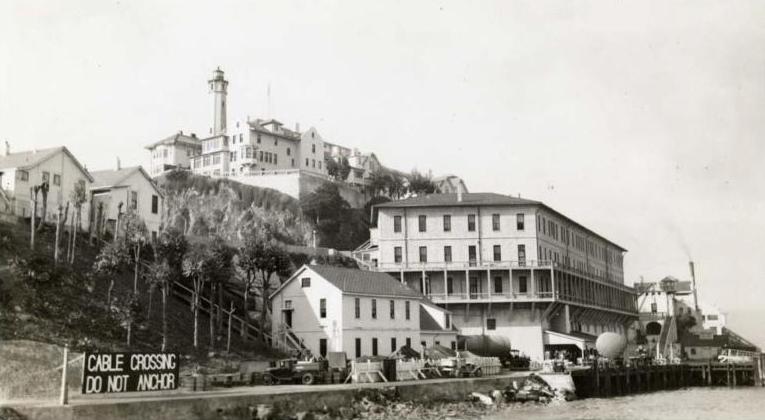 Alcatraz in 2015: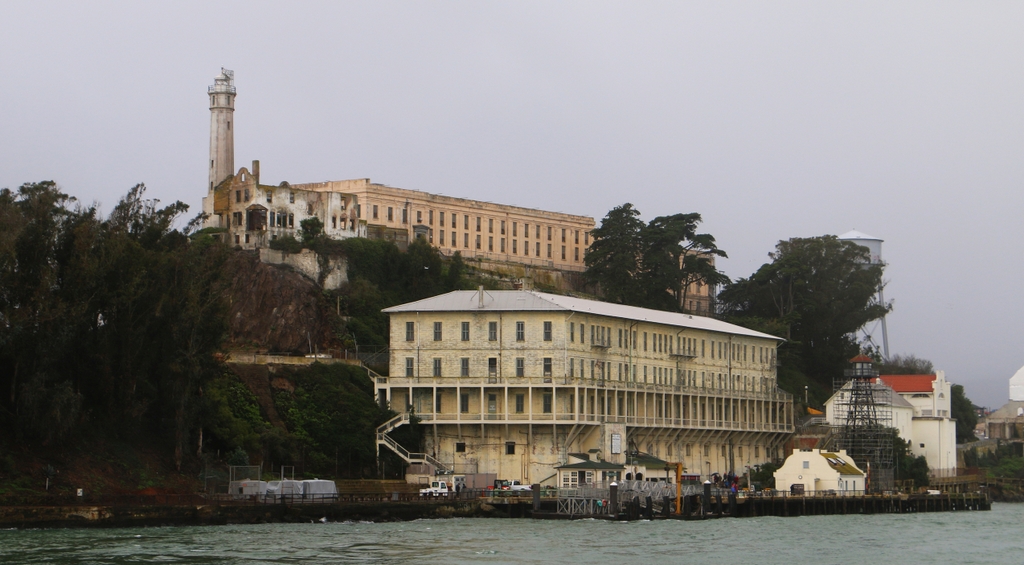 This view is very similar to the one in this earlier post, but the "then" photo here was taken almost 40 years later, once most of the construction on the island had been completed. When the 1938 photo was taken, the island had been operated as a federal prison for about four years, but the island had actually been used as a prison for much longer. The main prison building at the top of the hill had been completed in 1912 as a military prison, replacing a much smaller structure, known as the Citadel, which had stood there since before the Civil War.
To the left of the main prison is the lighthouse, which was built in 1909 after the previous one had been damaged in the 1906 earthquake. Next to the lighthouse is the burned-out remains of the Warden's House. This mansion had been built in the 1920s, and was home to the various wardens until the prison closed in 1963. Along with several other buildings on Alcatraz, it was burned in 1970, during the Native American occupation of the island, and today only the shell remains. Right along the water is Building 64, which was built in 1905 and housed officers and their families, and to the right is the 1857 guardhouse, the oldest surviving building on the island.
This post is part of a series of photos that I took in California this past winter. Click here to see the other posts in the "Lost New England Goes West" series.