Neil's Bakery, at 531 Main Street in Indian Orchard, around the 1930s. Author's collection, gift of Linda Thayer.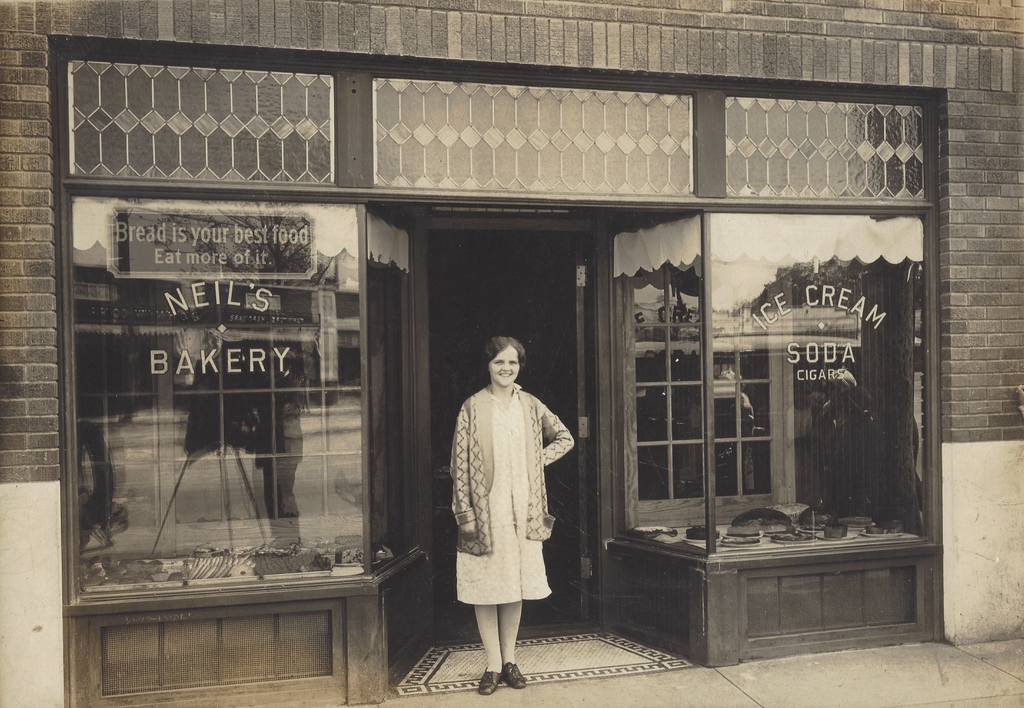 The scene in 2019: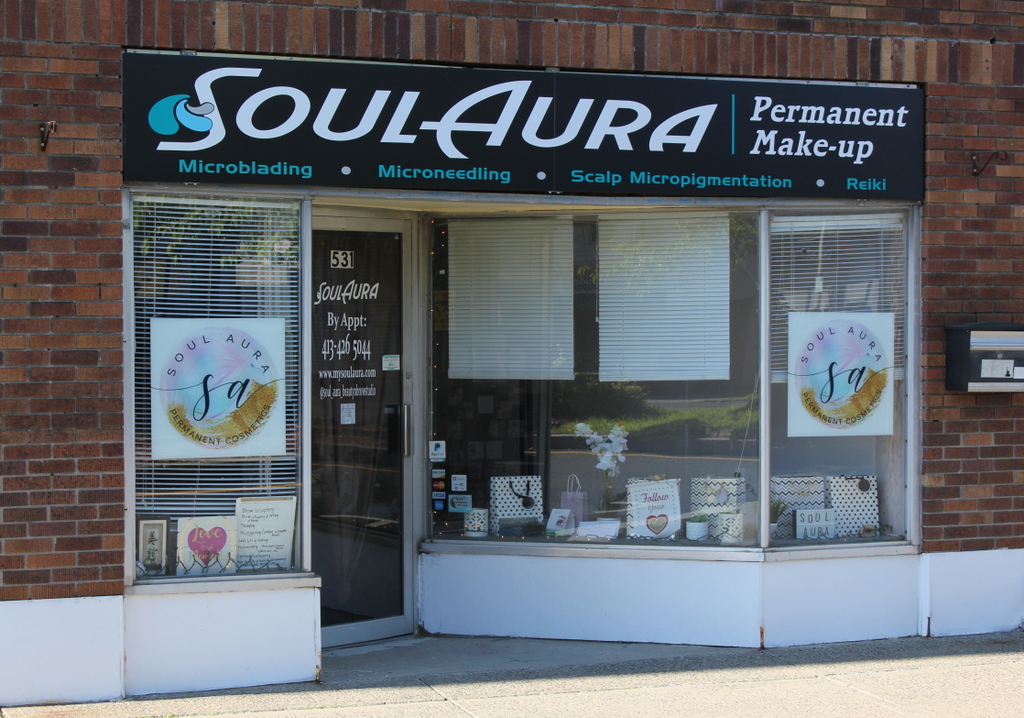 This photo shows one of the five storefronts that are located on the ground floor of a two-story building at the corner of Main and Parker Streets, in the Springfield neighborhood of Indian Orchard. The building was constructed in 1924, and the photo was probably taken within about a decade afterward. At the time, this particular storefront was the home of Neil's Bakery, and the photo shows a variety of muffins, cookies, pies, cakes, and other baked goods on display behind the front windows.
According to a handwritten caption on the photo, the woman in the doorway is Caroline Neils. She was the daughter of Ludwig Neils, the owner of the bakery. Ludwig and his wife Aniela were both Polish immigrants, and they came to the United States as teenagers in the early 20th century. Caroline, their oldest child, was born in Springfield in 1912, and they had six other children, the youngest of whom was born around 1930.
The 1920 census shows Ludwig—who also went by the name Louis—working as a polisher in a machine shop, but by 1930 he had opened his bakery. It was still in business a decade later, during the 1940 census, and both Aniela and one of their sons were also listed as employees there. In both 1930 and 1940, the family was living just around the corner from here at 34 Parker Street, where they paid $17 per month in rent.
However, the bakery evidently closed soon after the 1940 census, and Ludwig returned to working as a machinist. According to the 1941 city directory, he was employed by the Van Norman Machine Company, and he subsequently worked there for many years. In the meantime, Caroline Neils married William Bak, and by the 1950s they were in Pittsfield. She lived there until her death in 2002, at the age of 90.
Today, the building where the Neils family once had their bakery is still standing. The storefront has been altered, and the interior was badly damaged by a fire in 1974, but there are still some subtle hints from the first photo. The bricks are the same in both photos, and as a result the building has the same arrangement of light- and dark-colored bricks, which is particularly noticeable in the vertical course directly above the storefront.