The Massasoit House in Springfield, around 1882. Photo from Springfield Illustrated by James D. Gill (1882)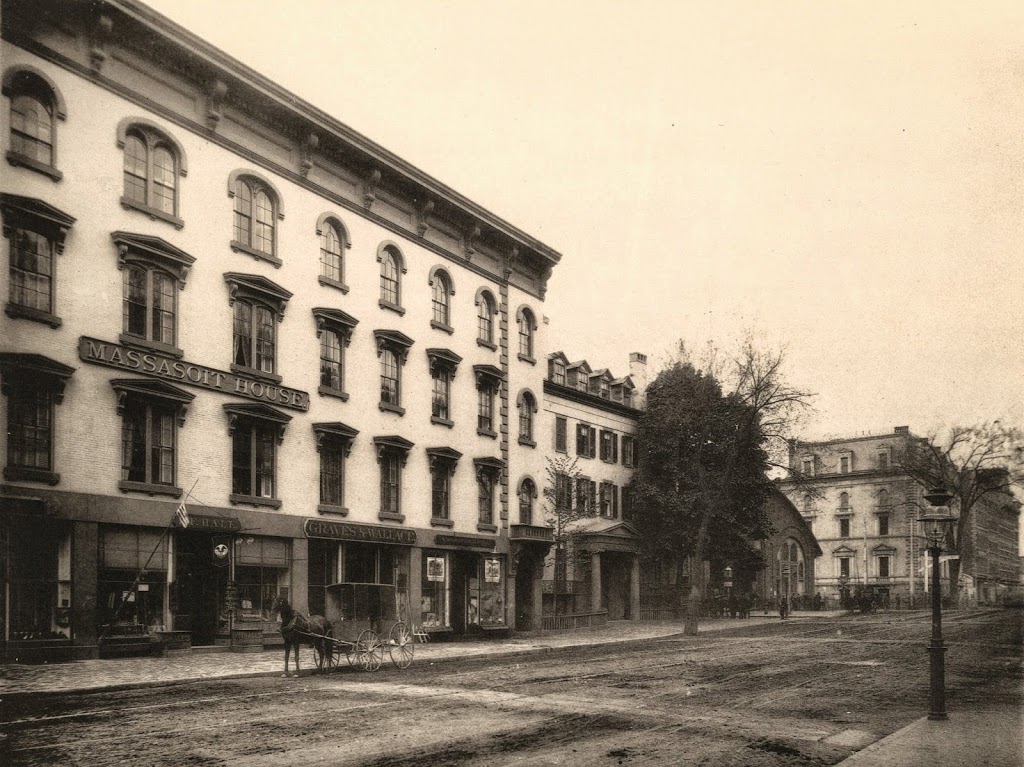 The same scene around 1908, with the stone railroad arch in the distance. Image courtesy of the Library of Congress, Detroit Publishing Company Collection.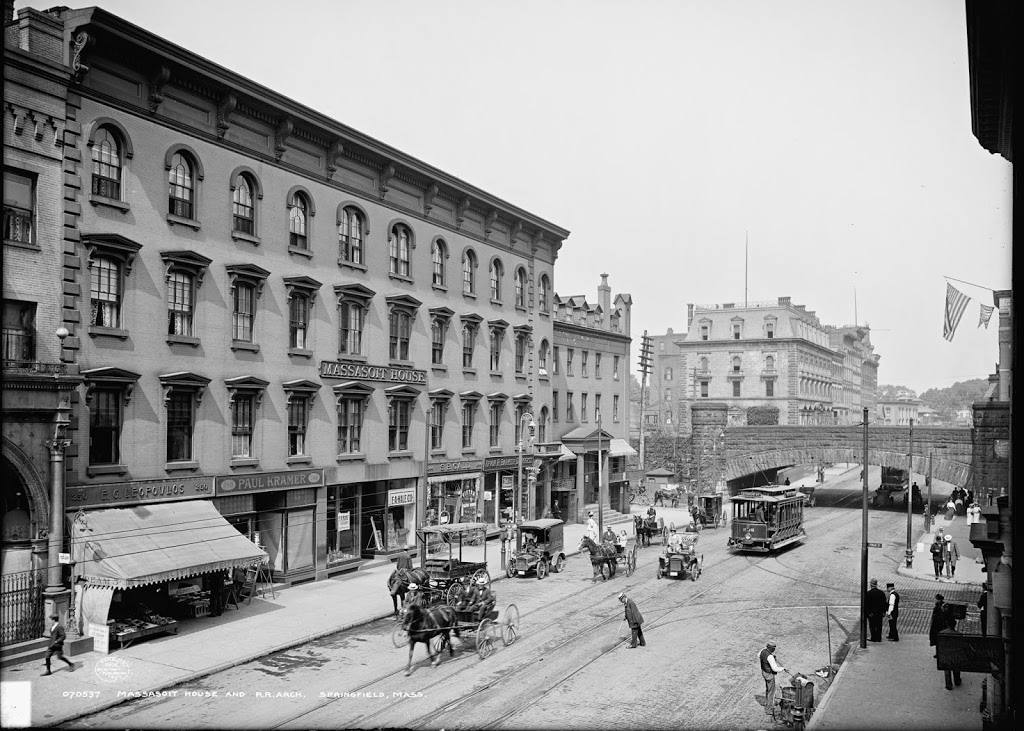 The same scene in 2017: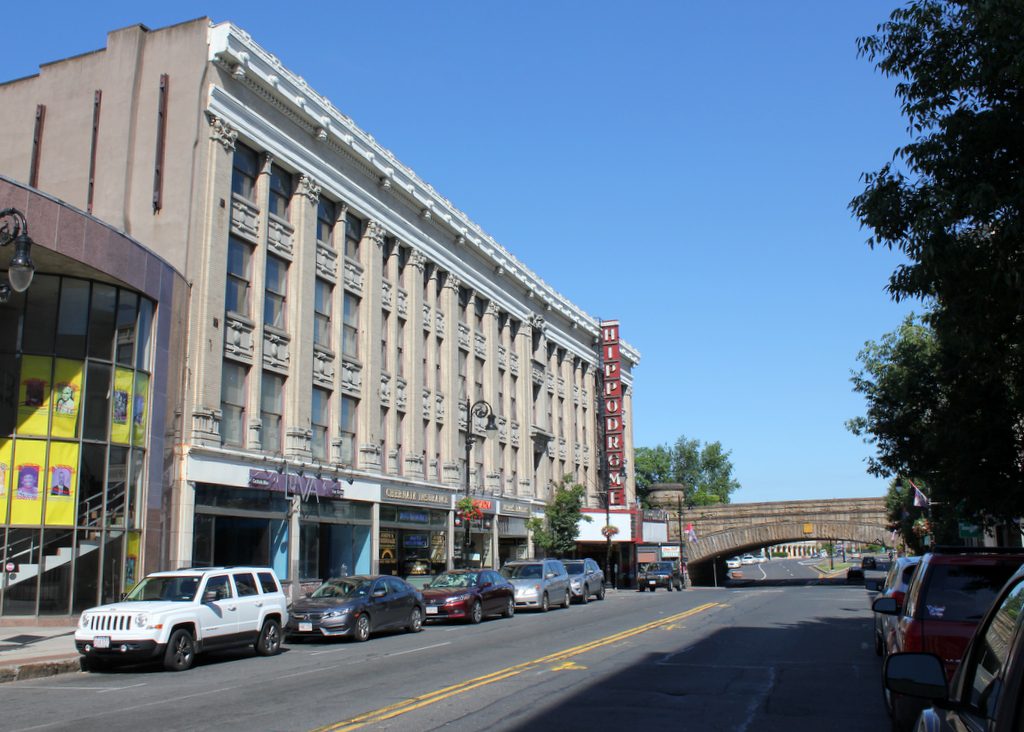 This scene on Main Street in Springfield was prime real estate when the first two photos were taken.  The hotel building in those photos, the Massasoit House, opened in 1843, right next to the railroad depot (the building partially hidden by a tree in the right-center of the 1882 photo), just four years after the railroad came to Springfield.  It was the perfect place for a hotel, because the railroad depot made this location the transportation hub of the city, and the Massasoit House had its share of notable guests over the years, including Charles Dickens, Daniel Webster, Franklin Pierce, Ulysses S. Grant, Andrew Johnson, and Jefferson Davis.  However, in 1926 the building was sold and turned into the Paramount Theatre.  Most of the structure was demolished, but there are a few surviving sections of the original 1843 building.
One thing lacking in the 1882 photo is the iconic stone arch, which wasn't built until 1890.  It helped to alleviate congestion on Main Street by elevating the railroad, and it also coincided with the opening of a new Union Station just a short walk away on Lyman Street.  By the 1908 photo, the railroad arch is there, and the scene captures an interesting combination of transportation modes.  Along with the railroad in the distance, it shows trolleys alongside a roughly equal number of automobiles and horse-drawn carriages, during the period of transition from draft animals to internal combustion engines.  Today, as seen in the 2014 photo, buses have replaced the trolleys, and automobiles clearly won out over horses; not a single horse-drawn carriage is to be seen on Main Street anymore.