The house at 111 Dartmouth Terrace in Springfield, around 1938-1939. Image courtesy of the Springfield Preservation Trust.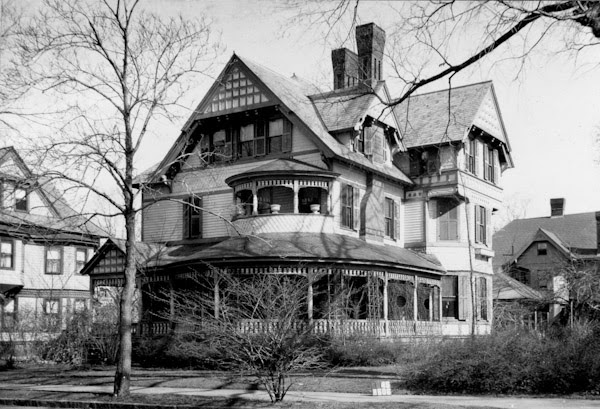 The house in 2017: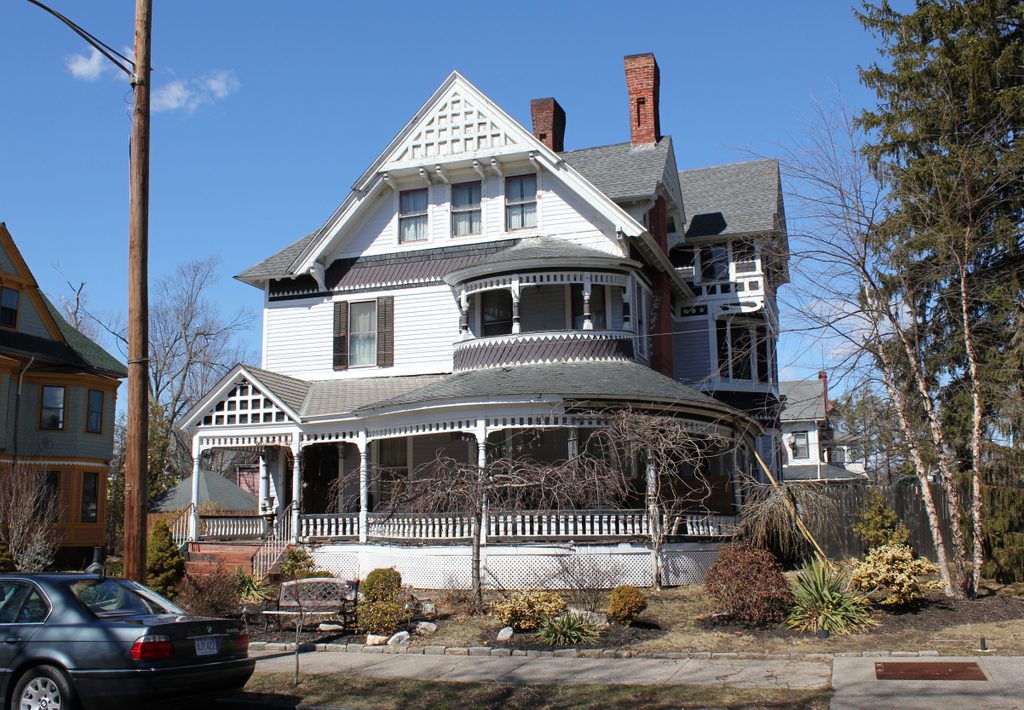 Many of the houses on Dartmouth Terrace were built in 1888, including this one at the corner of St. James Avenue. It was built for Orlando M. Baker, one of the partners in G. & C. Merriam & Co., the publishing company that later became Merriam-Webster. He was born in New York state in 1832, and moved throughout the country, including working as a school principal in Milwaukee in the 1860s. During this time, he married Abbie Walton, a Milwaukee native, and the couple had a son, Harris. They were living in Springfield by 1880, and in 1882 Orlando joined the Merriam company. He later became treasurer and, in 1904, became president of the famous dictionary publishers. In the meantime, Abbie died in 1896, and the following year Orlando married her younger sister Kate, who was 22 years younger than him. The couple lived here together until his death in 1914.
By 1920, the house was owned by Charles and Jessie Young. Charles was 69 at the time, 15 years older than Jessie, and was usually referred to in published accounts as "Colonel," although this title was usually in quotation marks, suggesting this was not a military rank. He died in the 1920s, and Jessie lived here until her death in 1942. The 1930 census shows her living here with her brother Charles and sister Emily, and by 1940 Charles was still here, along with a live-in maid. After her death, the house appears to have been converted into three separate apartments. However, like the other historic homes on Dartmouth Terrace, it has since been restored to its former splendor, and is part of the McKnight District on the National Register of Historic Places.