Union Square, seen from the corner of Post and Stockton Streets shortly after the April 18, 1906 earthquake. Image courtesy of the Library of Congress, Detroit Publishing Company Collection.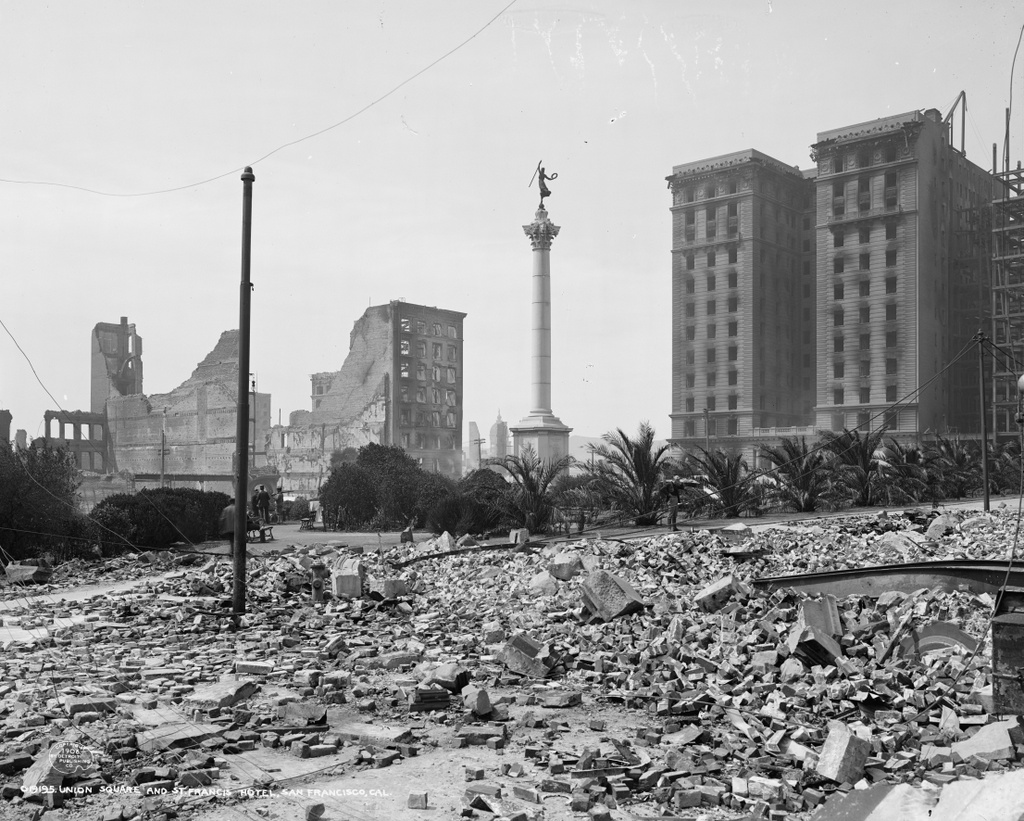 Union Square in 2015: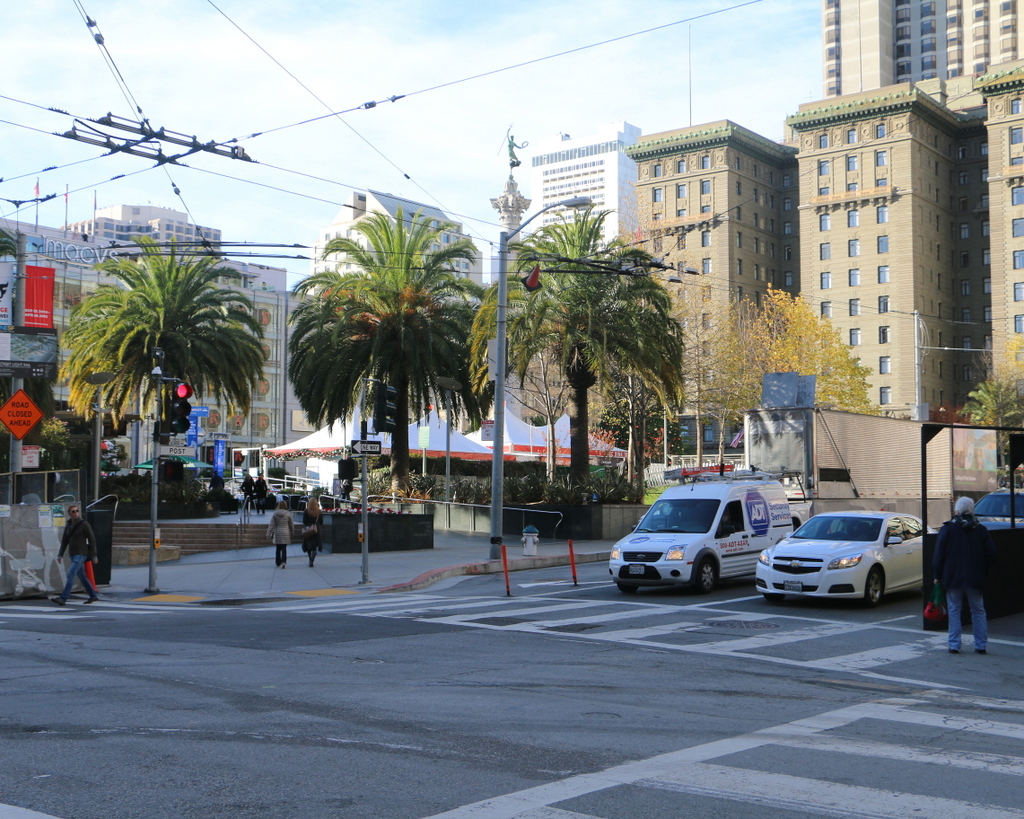 Today, Union Square is one of the premier shopping areas in San Francisco, but 110 years ago it was, like the rest of the city, covered in earthquake debris and surrounded by burned-out buildings. The most prominent building in the first photo is the St. Francis Hotel, on the right side of the scene. Completed only two years earlier, the building survived the earthquake itself with minimal damage, but a combination of damaged firefighting infrastructure and poor city leadership allowed fires to spread throughout much of the city. The hotel was completely gutted by the fire, as the first photo shows, but it remained structurally sound. Soon after the photo was taken, a temporary hotel was built in the middle of the square, where it housed guests until the burned-out hotel reopened a year and a half later. Now known as the Westin St. Francis, it has been expanded several times, and today it still stands overlooking Union Square.
Another Union Square landmark from the first photo is the Dewey Monument, located in the center of the square. It was designed by sculptor Robert Aitken, whose later works included the pediment atop the US Supreme Court Building, and it was dedicated in 1903 by Theodore Roosevelt, in honor of Spanish-American War hero Admiral George Dewey and recently-assassinated President William McKinley. The 85-foot tall monument survived both the earthquake and the subsequent fires, and it is still standing in Union Square today, although it is now partially hidden by the palm trees around it.
This post is part of a series of photos that I took in California this past winter. Click here to see the other posts in the "Lost New England Goes West" series.