The First Church of Deerfield on Old Main Street, around 1891. Image from Picturesque Franklin (1891).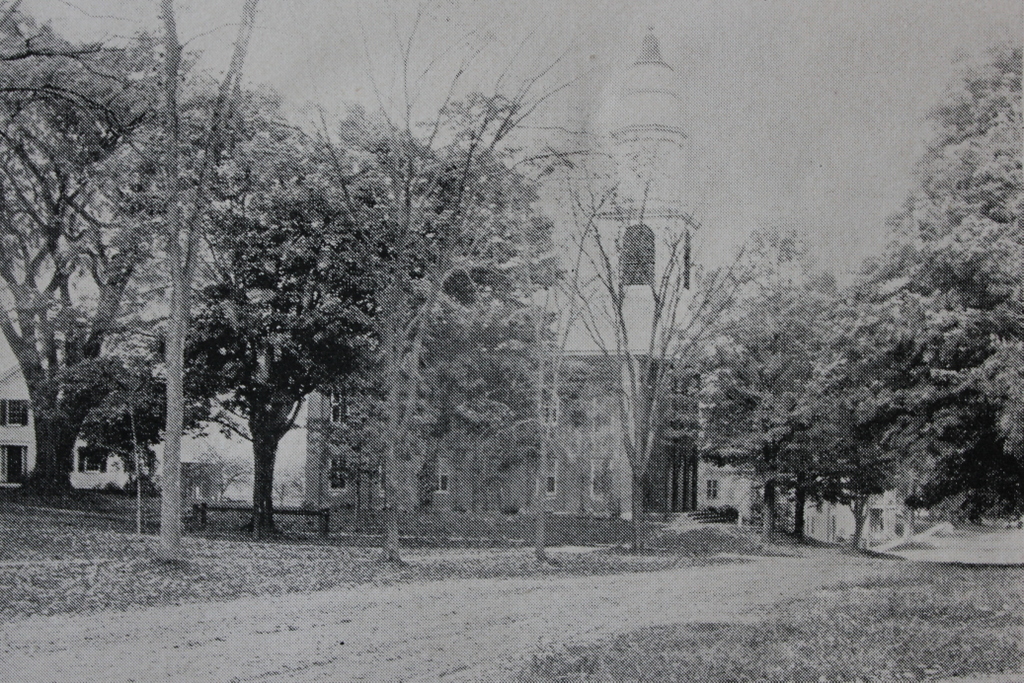 The church in 2020: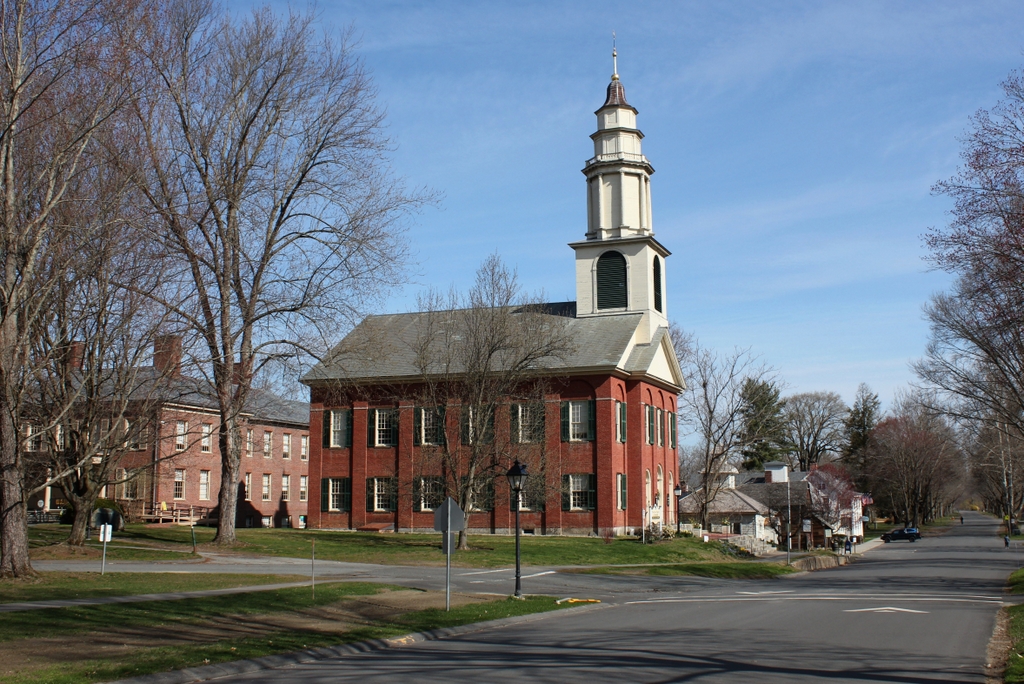 Deerfield's Old Main Street is a remarkably well-preserved New England village, with a number of historic homes and other buildings dating back to the 18th and early 19th centuries. The entire village is included in the Old Deerfield Historic District, which is listed as a National Historic Landmark on the National Register of Historic Places. One of the most prominent buildings in the district is the First Church of Deerfield, also known as the Brick Church. Although not as old as many of the nearby homes, the church has been at the center of the village for nearly 200 years.
It was built in 1824 and designed by architect Winthrop Clapp, although it was virtually a copy of the Second Congregational Church in Greenfield, which had been built in 1819 about three miles away. The Greenfield church had been designed by Isaac Damon, whose other works included churches in Springfield, Northampton, and Southwick. Although he did not actually design the Deerfield church, his influence is still evident, and it bears a strong resemblance his other churches.
Damon's Greenfield church has long since been demolished and replaced with the present-day building, but the Deerfield church is still standing. Its interior was restored to its original appearance in 1916, and today the building still houses an active Unitarian-Universalist congregation. The brick exterior has remained essentially the same as it was when it was built, and its surroundings have also changed very little, with the village still retaining its appearance as a small, colonial-era community.