The National Mall, looking toward the Capitol Building, as seen from the Washington Monument between 1906 and 1915:
The same view in 2006: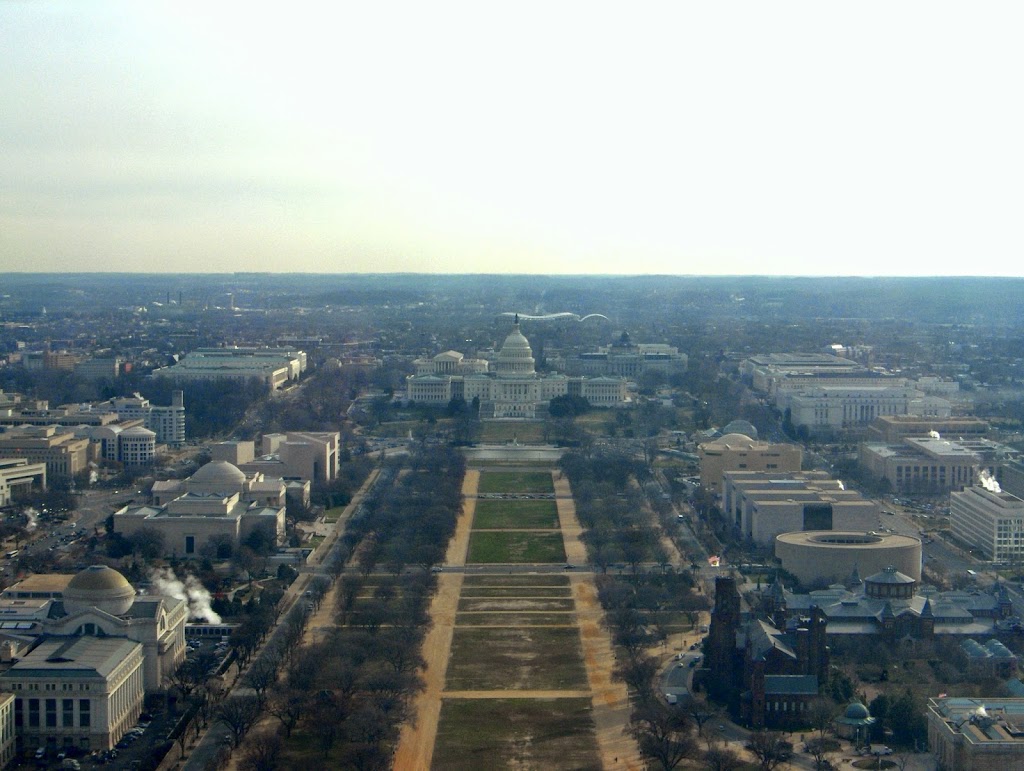 Again, the view isn't exact – the 2006 photo is zoomed in a little further than the original photo, but it captures much the same area, including the Capitol, the Smithsonian Castle, and the Museum of Natural History.  The Library of Congress is also barely visible behind and to the right of the Capitol, although the Supreme Court Building is notably missing from the first photo – it wouldn't be built until 1935. The National Mall, though, didn't have the same carefully-manicured appearance in the early 1900's as it does today – at the time, it was very much a work in process.