The Park Congregational Church at the corner of Saint James Avenue and Clarendon Street in Springfield, around 1938-1939. Image courtesy of the Springfield Preservation trust.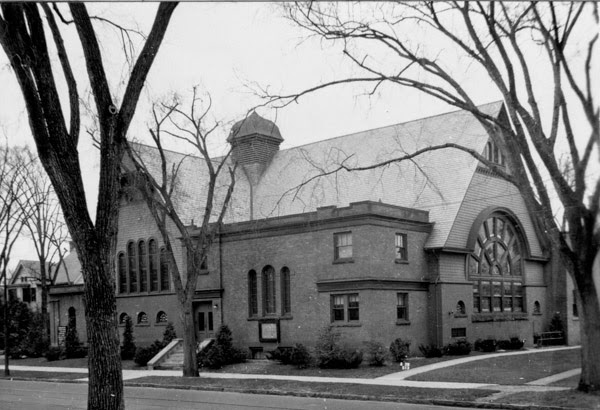 The church in 2017: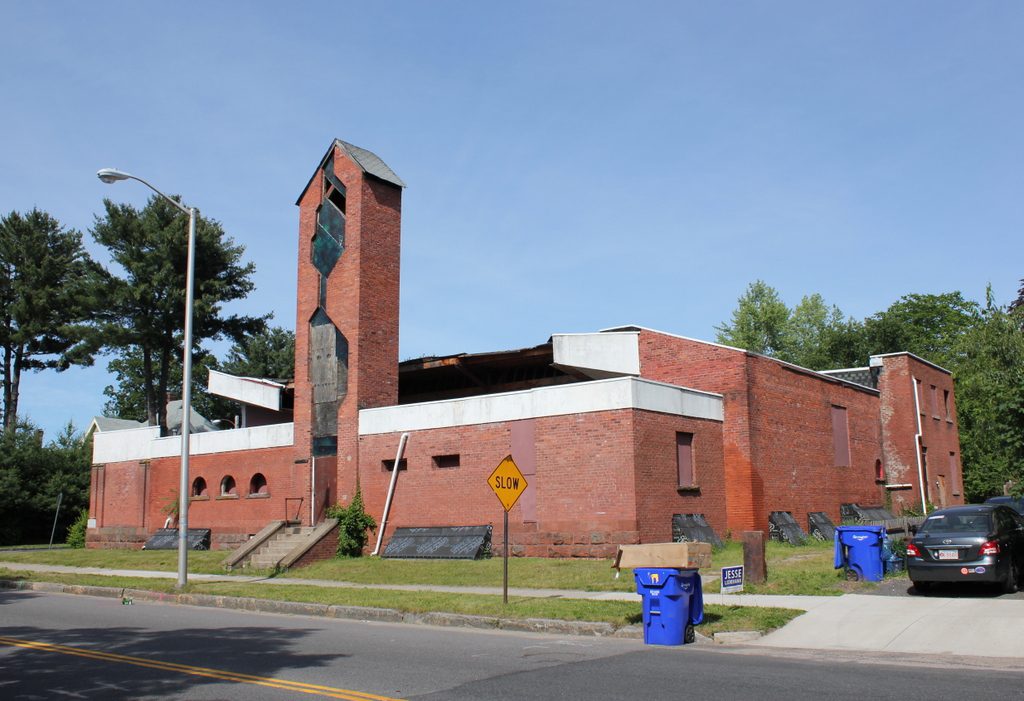 As explained in more detail in the previous post, this church was built around 1889 as Park Congregational Church, and was used by this church until they merged with South Congregational Church in 1973. That same year, they sold the building to Faith Baptist Church, but it was gutted by a fire just three weeks later. The wooden upper section of the church was destroyed, but the lower brick section survived the fire, and the church was rebuilt a few years later.
Today, the building stands vacant and deteriorated, with hardly any resemblance to its appearance in the first photo. The surviving walls have been heavily altered, but there are still a few remnants of the original design, including the steps to the side entrance, the arched windows on the left side, and a few of the windows on the right side. Despite these dramatic alterations, though, the church is a contributing property in the McKnight Historic District, which was added to the National Register of Historic Places in 1976, right around the same time that the church was rebuilt.
Update: The church was demolished in January 2019.