The house at 95 Maple Street in Springfield, around 1938-1939. Image courtesy of the Springfield Preservation Trust.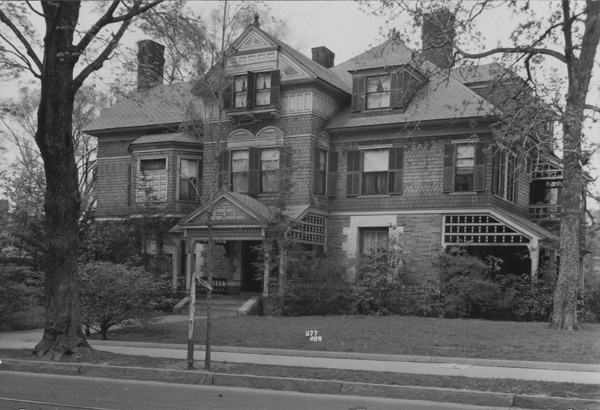 The scene in 2017: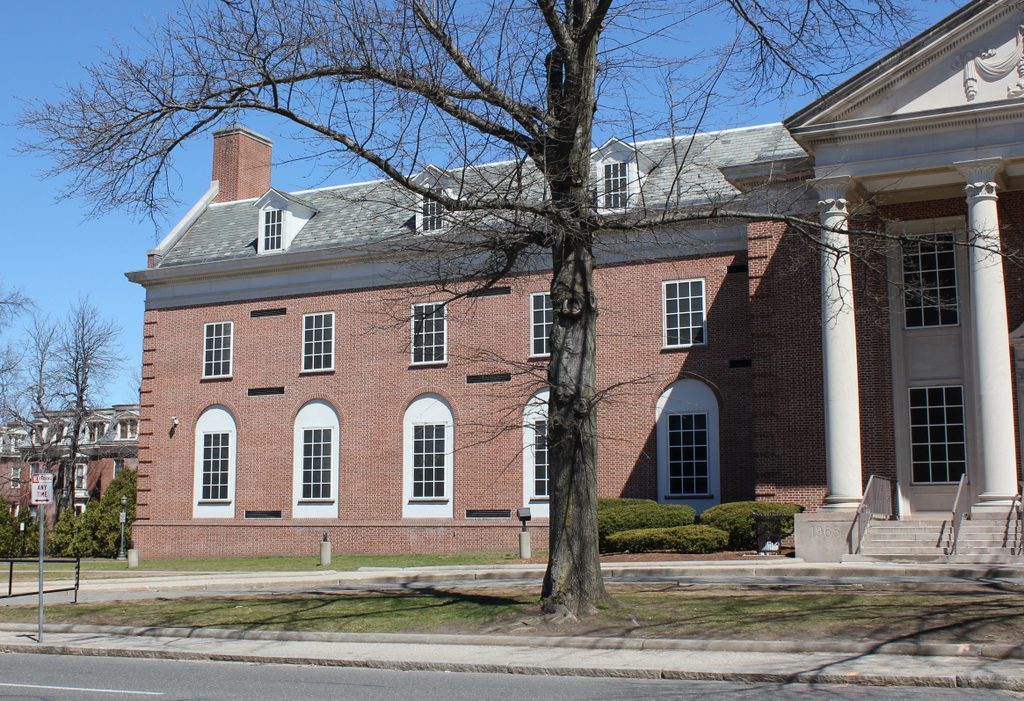 For many years, this site on Maple Street was the home of James Dwight Brewer, a local merchant and member of the prominent Brewer family. However the house in the first photo does not appear to be the same one that he lived in. Given the home's architectural style, it was probably built after Brewer's death in 1886, when his daughter Harriet inherited the property. Her husband, Dr. Luke Corcoran, was a leading physician in the city who also served as a trustee of the Northampton State Hospital. The Corcorans were also art patrons, and amassed a considerable collection here at their home.
Luke and Harriet Corcoran had two children, James and Sarah, although Sarah died in 1881 at the age of two.  James became an author and journalist who worked for the Springfield Republican, along with writing several books of his own. He married his wife Carolyn in 1901, and the couple lived here with James's parents and their daughter Celeste. Both Luke and Harriet died in the 1920s, but James and his family continued to live here for many years. Carolyn died in 1953, but James was still living in this house until around 1963, when he sold the property to the Insurance Company of North America. The house was subsequently demolished, and the insurance company built the current building on the site. This building later became offices for Milton Bradley, and is now the Milton Bradley Elementary School.