The house at 192 Maple Street, at the corner of Central Street in Springfield, around 1938-1939. Image courtesy of the Springfield Preservation Trust.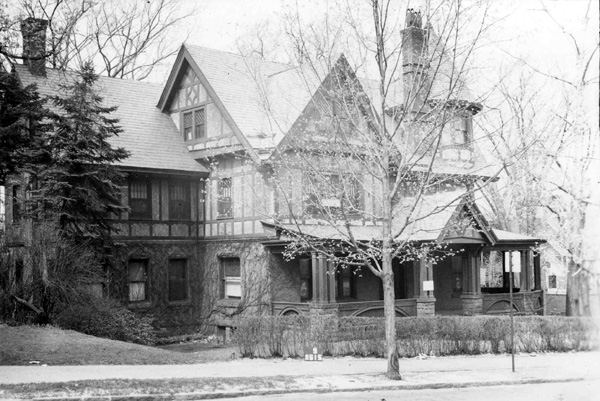 The house in 2017: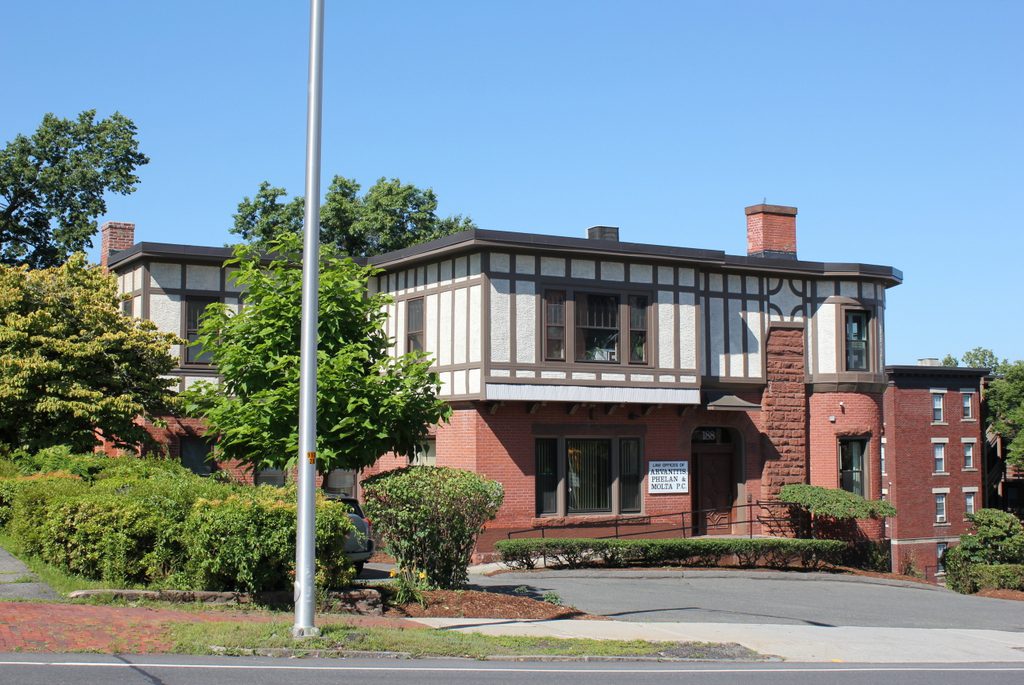 This Tudor-style house was built around 1901, and was originally the home of Edmund K. Baker, the secretary and treasurer of the Hampden Paint and Chemical Company. He and his wife Marie were in their mid-40s at the time, and they lived here with their four children: Madeline, Rhea, Donald, and Lawrence. Edmund later became the president of the company, and he continued to live here in this house for the rest of his life. Marie died in 1927, and by the 1930 census Edmund was living here alone except for two servants. He died five years later, and the house remained vacant until the early 1940s.
The house was still vacant when the first photo was taken, but it was later sold and was again occupied by he mid-1940s. However, at some point the top floor of the house was removed, and it was converted into a commercial property. The front porch is also gone, but otherwise the remaining two floors still retain the building's original Tudor-style architectural elements. Despite its altered condition, though, the house still stands as one of the many historic mansions along this section of Maple Street, and it is now part of the Ames Hill/Crescent Hill Historic District, which was added to the National Register of Historic Places in 1974.