The Catskill Mountain House, around the 1860s. Image courtesy of the New York Public Library.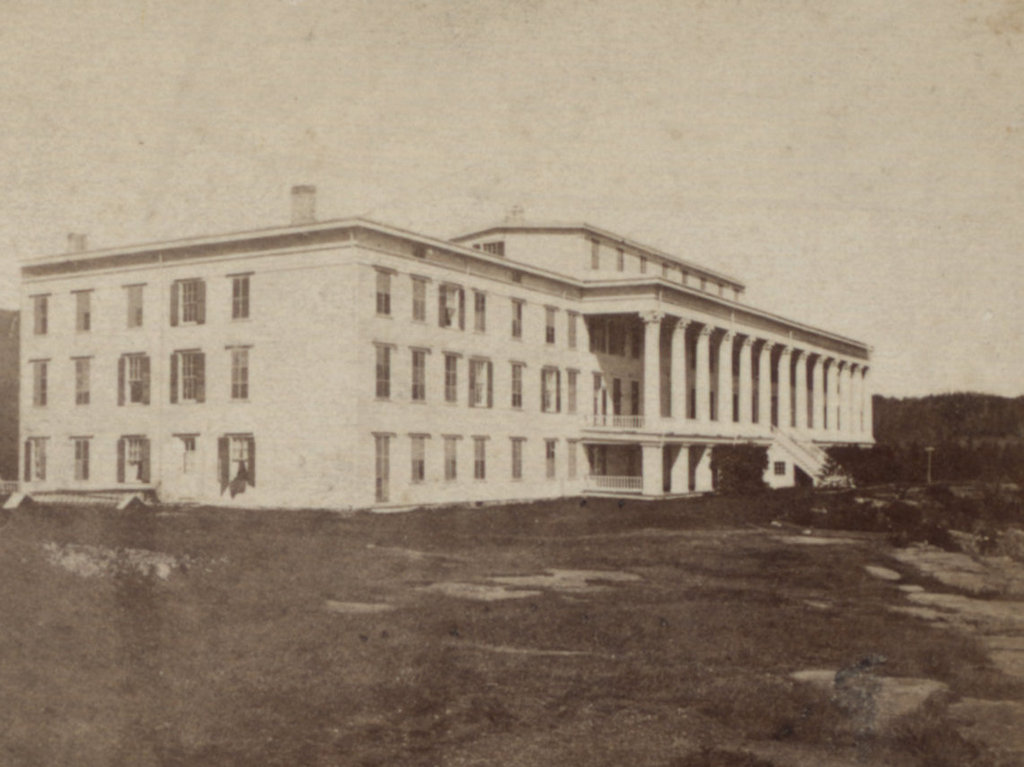 The hotel around 1902. Image courtesy of the Library of Congress, Detroit Publishing Company Collection.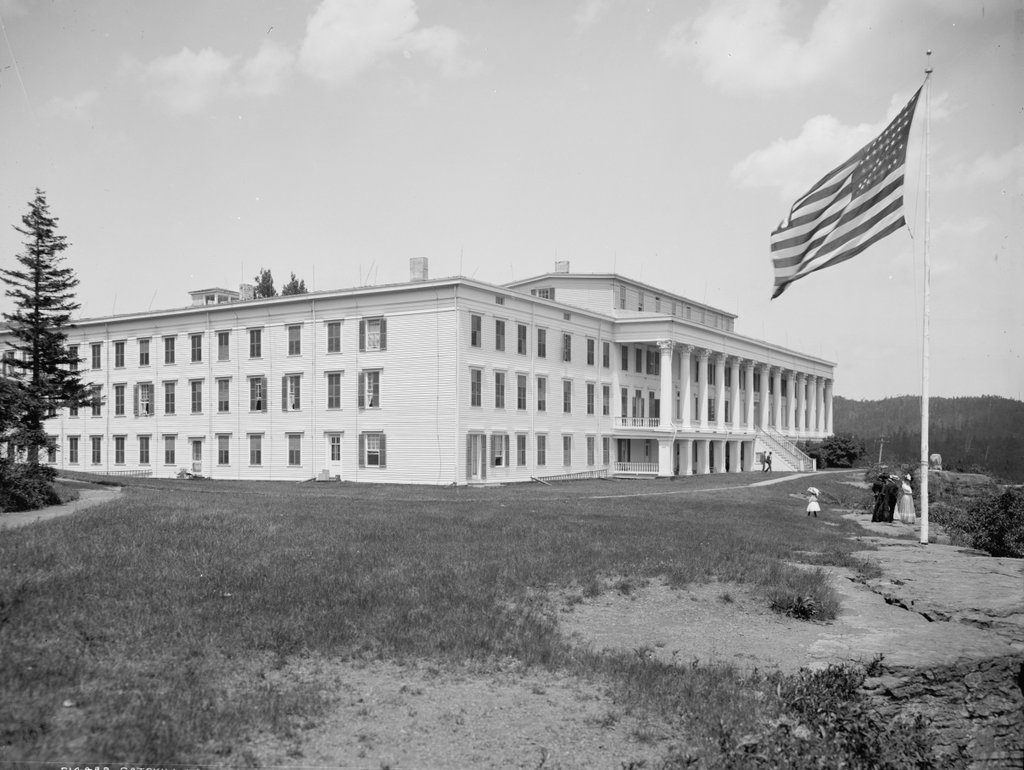 The scene in 2021: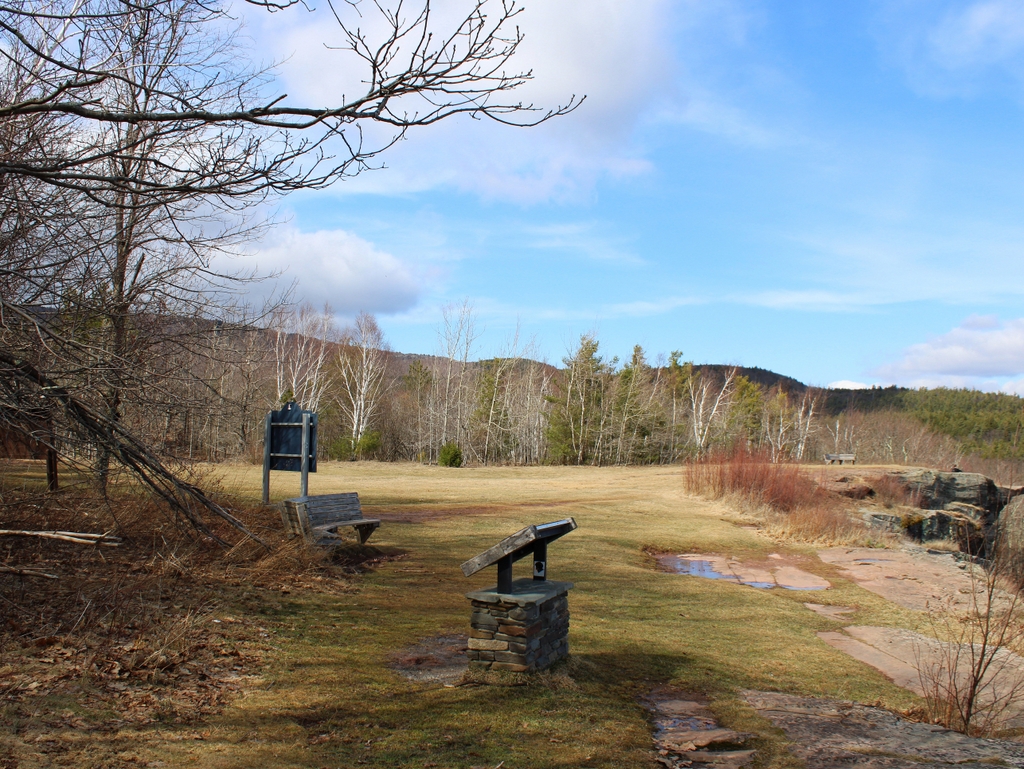 As explained in more detail in the previous post, the Catskill Mountain House was the first major mountaintop hotel in the United States, along with being arguably the country's first summer resort hotel. It was perched atop a scenic overlook along the Catskill Escarpment, where visitors could enjoy expansive views of the Hudson River Valley and the surrounding landscape. The hotel benefited from its proximity to New York City and other cities in the northeast, and throughout the 19th century it was a popular destination for the upper classes in American society.
The original section of the building, located behind the columns on the left side of the piazza, opened in 1824. However, the hotel was steadily expanded over the years until, by the 1860s, it had several large wings on the north side and a smaller wing on the south side. The first photo was taken sometime around the 1860s, showing this southern wing in the foreground. By the 1870s, though, this wing was significantly expanded to the rear of the building, as shown in the 1902 photo.
The Mountain House was still prosperous when this second photo was taken, but this would soon begin to change. In part, this was because of changing ways in which Americans traveled. The Catskills had benefitted from being located adjacent to a major transportation corridor, but the introduction of the automobile greatly expanded the places that Americans could visit on vacation. Aging hotels like the Mountain House had difficulty competing in this new environment, and the 1920s and 1930s were a period of steady decline. It eventually closed its doors for the last time after the 1942 season, and it stood here vacant and deteriorating for the next two decades.
The iconic piazza here on the east side of the hotel was badly damaged by a hurricane in 1950, and several years later most of the wings were dismantled for architectural salvage, in the hopes of using that income to restore the original portion of the building. However, these rehabilitation plans never materialized, and the property was eventually acquired by the state in 1962. With no interest in restoring the building, and recognizing the danger that the ruins posed to trespassers, the state deliberately burned it on January 25, 1963. Today, the site of the hotel is an open field, but visitors here can still enjoy the same expansive views that drew thousands of visitors up here to the Mountain House throughout the 19th and early 20th centuries.